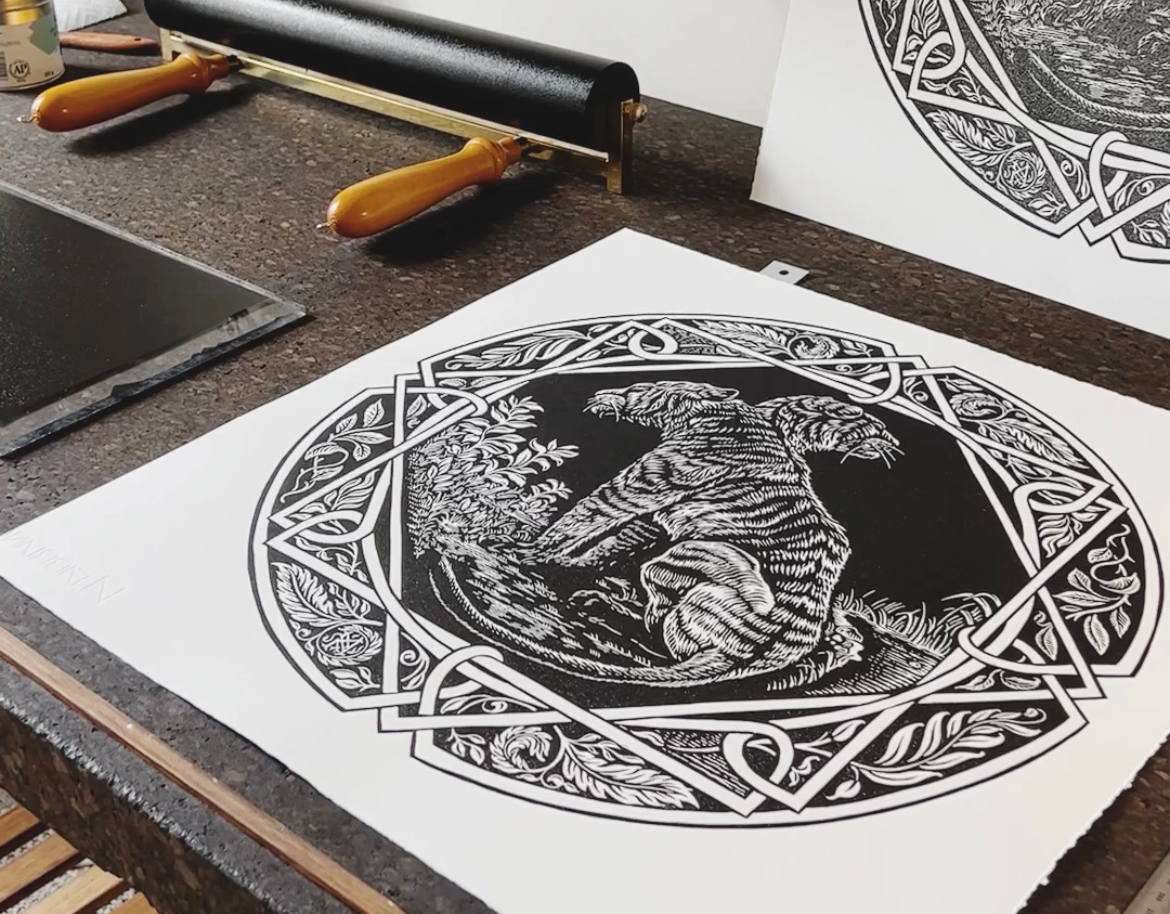 My linoprints are 100% handmade, with every detail carefully carved into a linoleum block using carving knives and printed using a rolling press in my studio.
What exactly is linoleum printing?

It's a relief printing technique that requires artists to carve their design into a piece of linoleum - a type of flooring material made from linseed oil, pine resin, and wood flour. Once the linoleum block is carved, ink is applied to the raised surface and then printed onto paper, resulting in a one-of-a-kind art print with a bold and graphic quality.