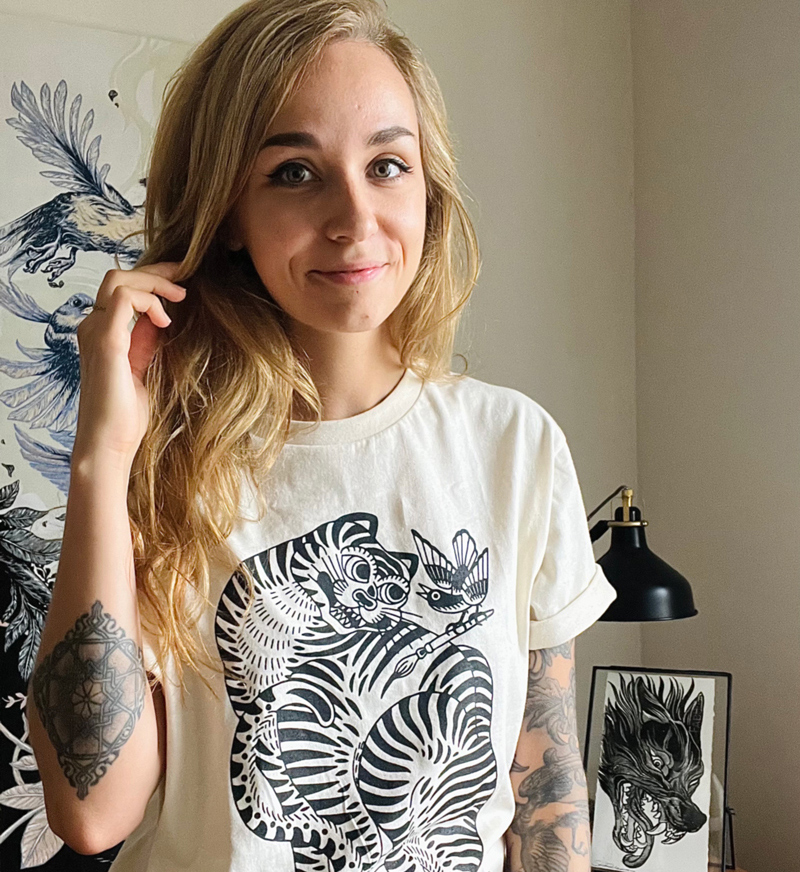 As a printmaker, my work centers around intricate illustrations inspired by the natural world, particularly the botanical and wildlife universe paired with ornamental aspects. My second creative venture is
freelance illustration
.
How do I make my prints?
My Linoprints are 100% handmade, with every detail carefully carved into a linoleum block using carving knives. Once the linoleum block is carved, I ink the block and press it onto paper, resulting in a one-of-a-kind art print with a bold and graphic quality.
My passion for the craft leads me to produce limited edition prints of the highest quality, bringing a sense of exclusivity and uniqueness to each piece. These prints are perfect for adding a touch of handmade charm and originality to any space, whether it's a living room, bedroom, or office.