Maned Wolf on recycled brown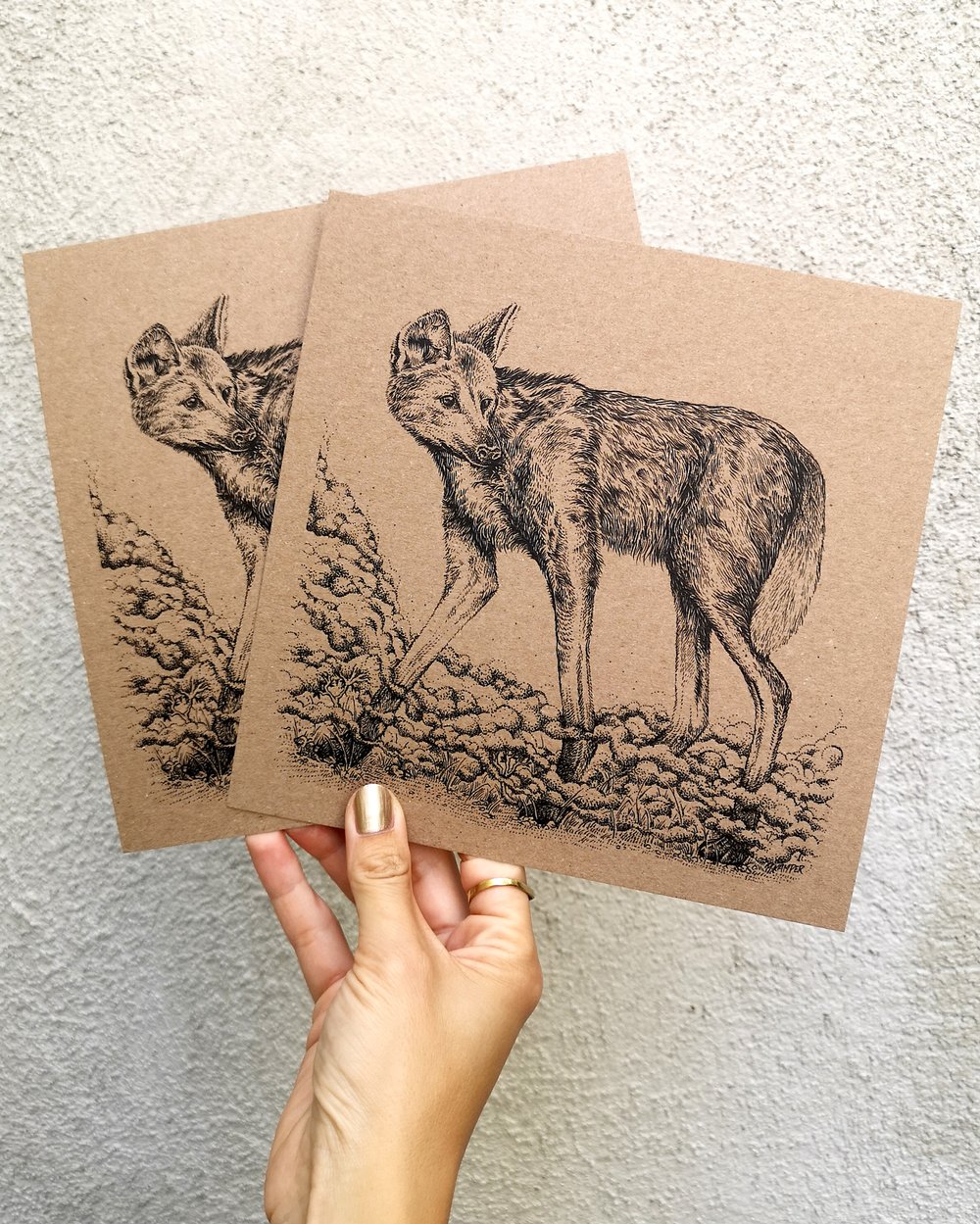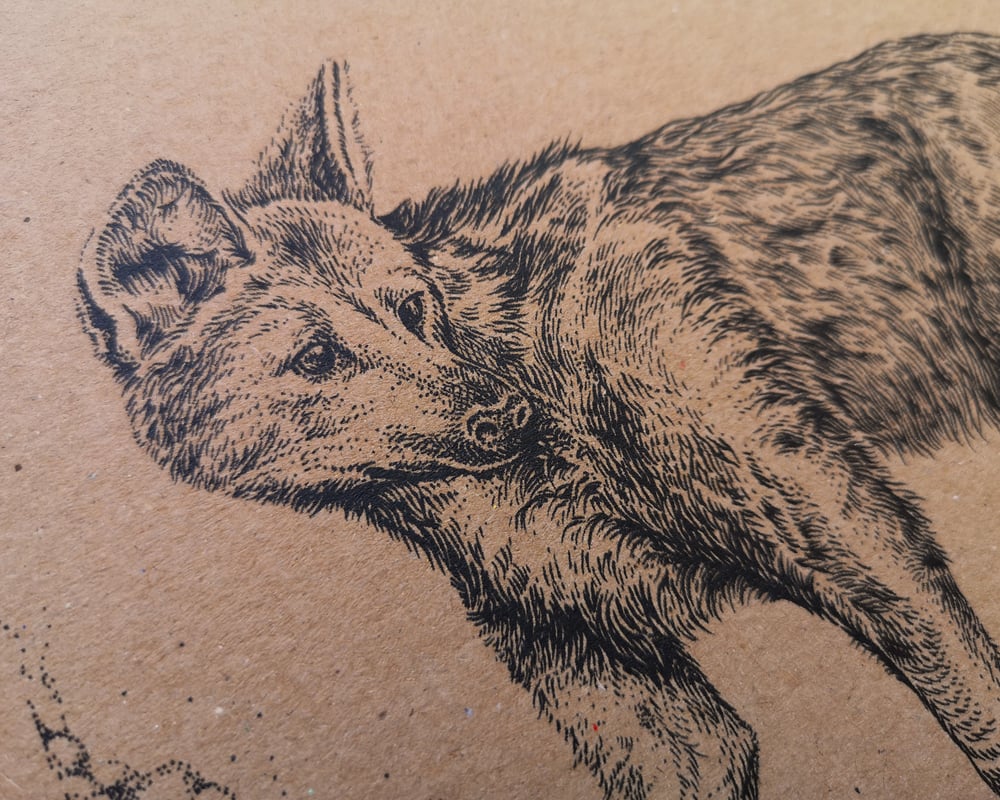 The maned wolf is local in South America and looks like a wolf or fox but is neither. It is the only species in the genus Chrysocyon, meaning "golden dog".
Printed local in Vienna, Austria with an indigo printing machine on 350 gsm recycled brown paper.
20 x 20 cm
Stamped and signed on the back
Shipped in a heavyweight cardboard envelope and sent via Austrian Postal Service. Delivery time will vary depending on your location. Orders will be dispatched 3-5 working days after order placement.
Price includes 20% tax.
*****
DEUTSCH
Der Mähnenwolf sieht aus wie ein Wolf oder Fuchs, ist aber keines davon. Es ist der größte Wildhund Südamerikas.
Erhältlich in 20 x 20 cm, recycelter 350 g/m2 starker brauner Karton.
Monogramm-Stempel und Unterschrift auf der Rückseite.
Alle Digitaldrucke werden mit professionellen Indigo-Druckmaschinen bei der Firma Digital Laut in Wien hergestellt und haben eine matte Oberfläche.
Der Druck wird flach in einen robusten Karton-Umschlag mittels Österreichischer Post versendet. Bestellungen werden zwischen 3 und 5 Werktagen nach Bestell-Eingang verschickt.
Preise verstehen sich inklusive 20% Ust.