Lion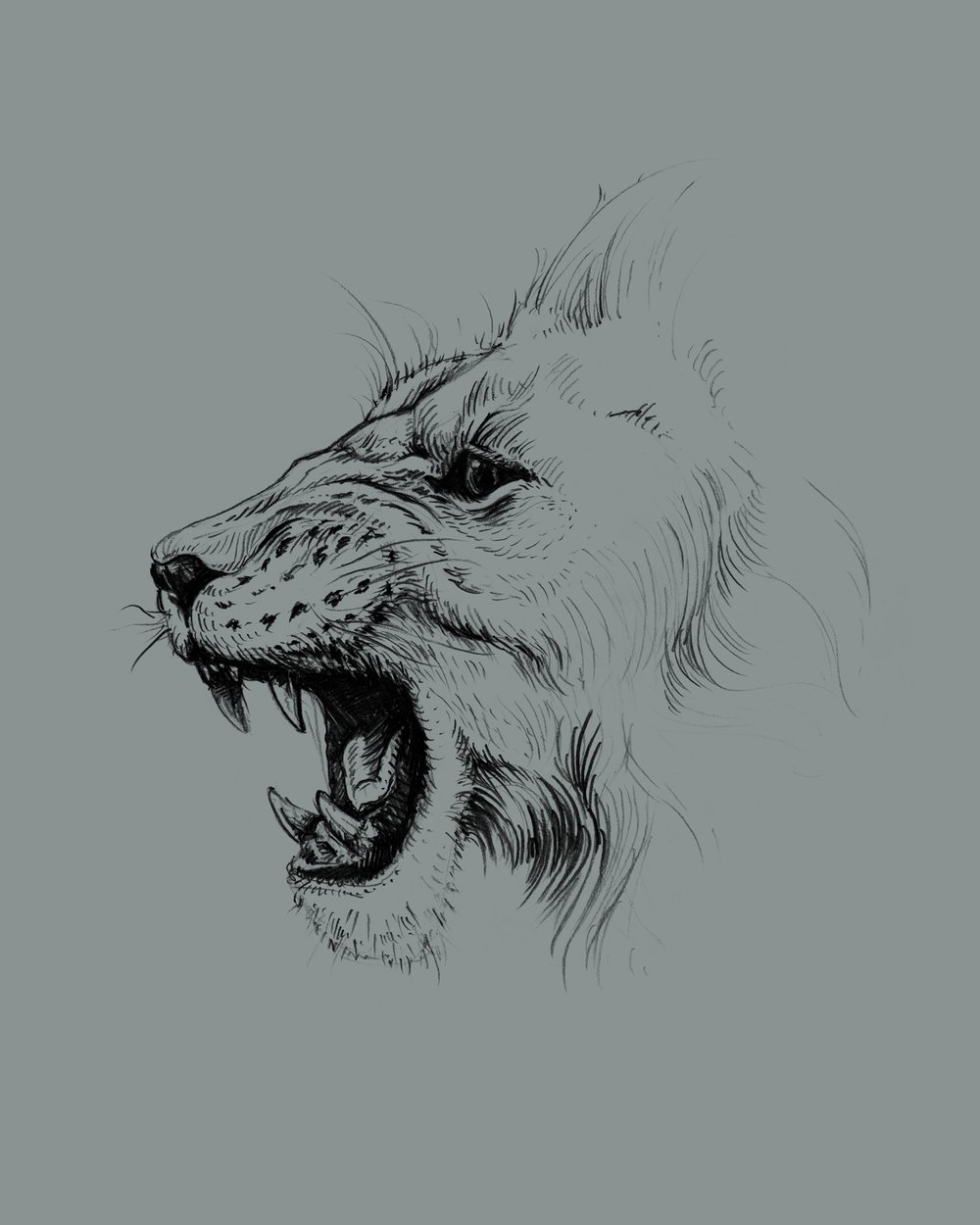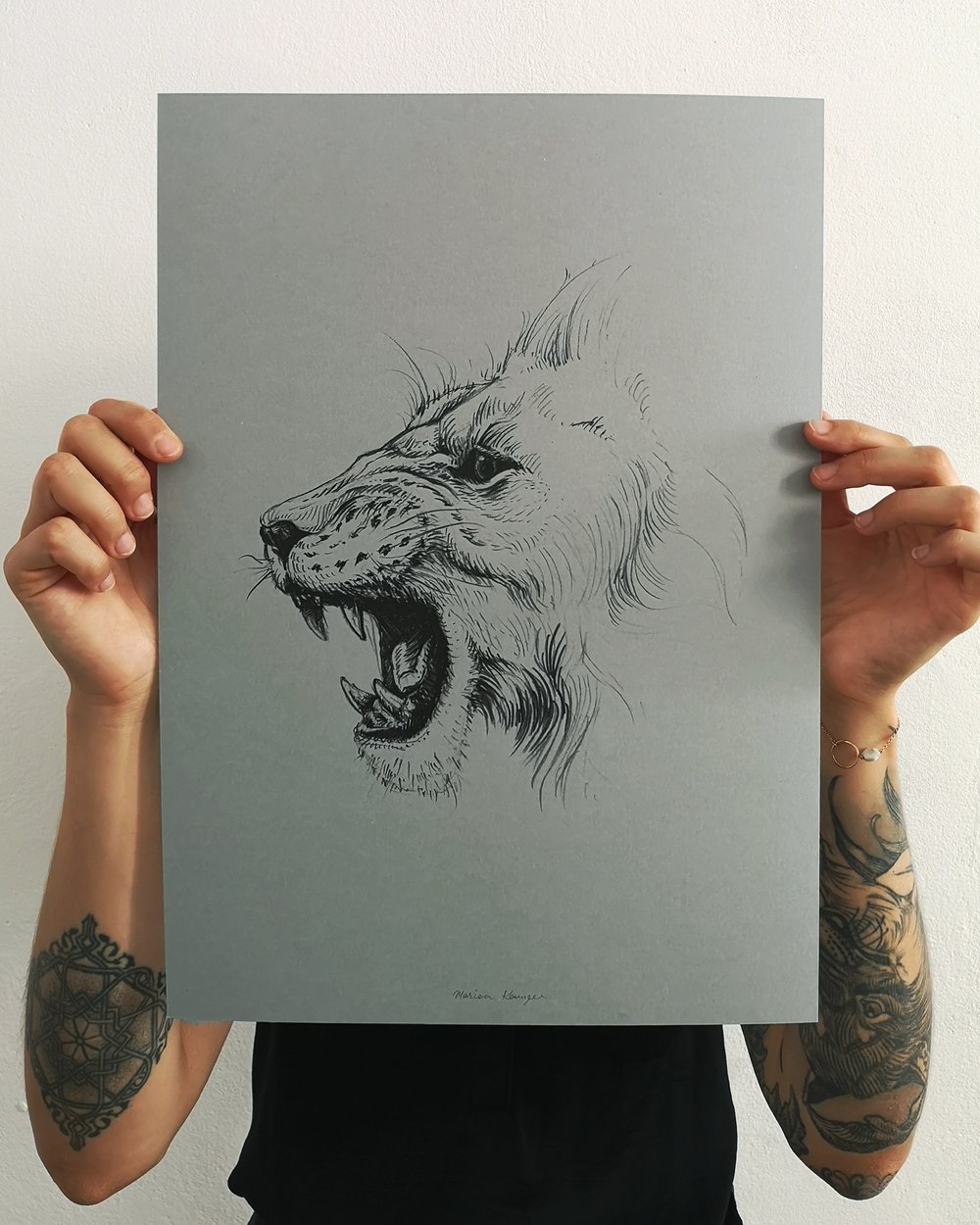 Printed local in Vienna, Austria with an indigo printing machine on 320 gsm grey paper.
Limited Edition of 5, signed and numbered by the Artist.
A3 (29,7 x 42 cm)
Shipped in a heavyweight cardboard envelope and sent via DPD with tracking link. Delivery time will vary depending on your location. Orders will be dispatched 3-5 working days after order placement.
*****
DEUTSCH
Kunstdruck einer mit Bleistift angefertigten Illustration eines Löwen auf 320g/m2 blau-grauem Papier
A3 (29,7 x 42 cm)
Limitierte Auflage von 5 Stück, signiert und nummeriert von der Künstlerin. Monogramm-Stempel und Unterschrift auf der Rückseite.
Alle Digitaldrucke werden mit professionellen Indigo-Druckmaschinen bei der Firma Digital Laut in Wien hergestellt und haben eine matte Oberfläche.
• Price includes 20% tax.