Greeting Card folded, eggshell 3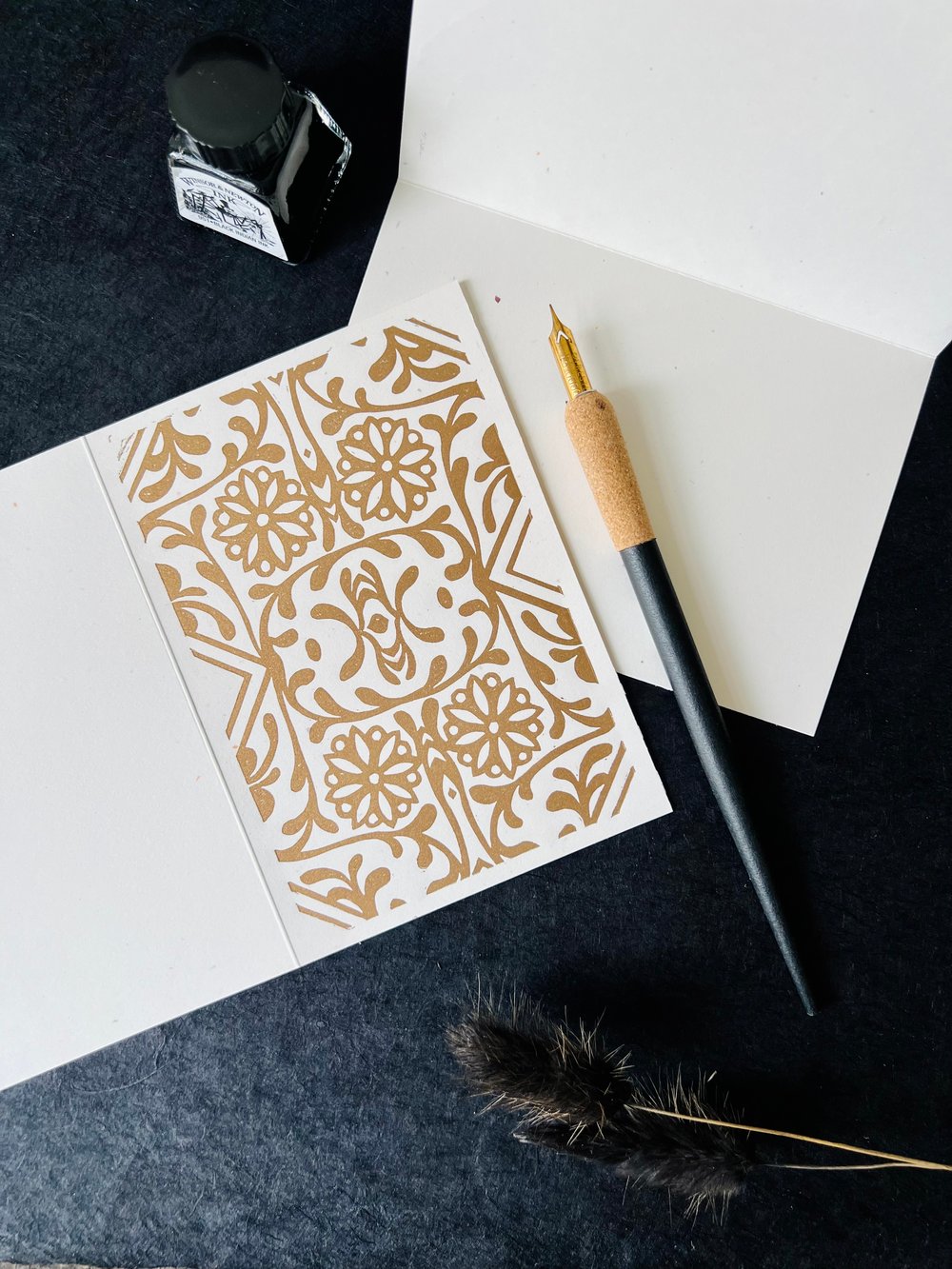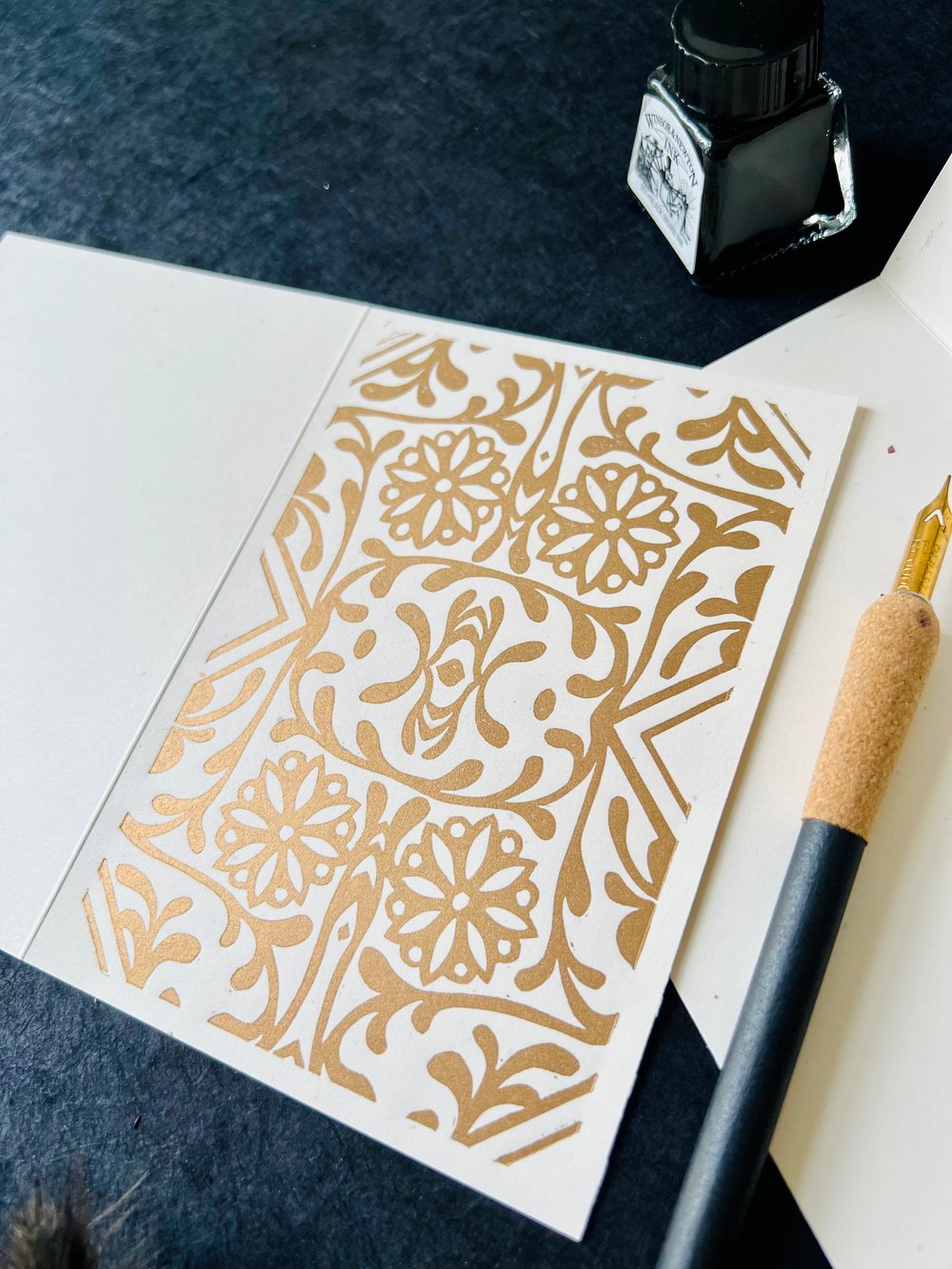 Greeting Card printed with a hand-carved linoleum block.
Linoprint means a completely handmade process. The design is carved into a linoleum block and printed with a rolling press in my studio. There may be slight imperfections that occur during the 100% handmade process. Minor differences from one print to the next are the beauty of printmaking and result in unique, one of a kind handmade goods.
Greeting Card folded, comes with an envelope in matching color
Size: DIN A6 / C6
Paper: eggshell
Order includes 1 pre-folded card + 1 matching envelope
Decorative items not included