Felicitas Letterpress Print Flush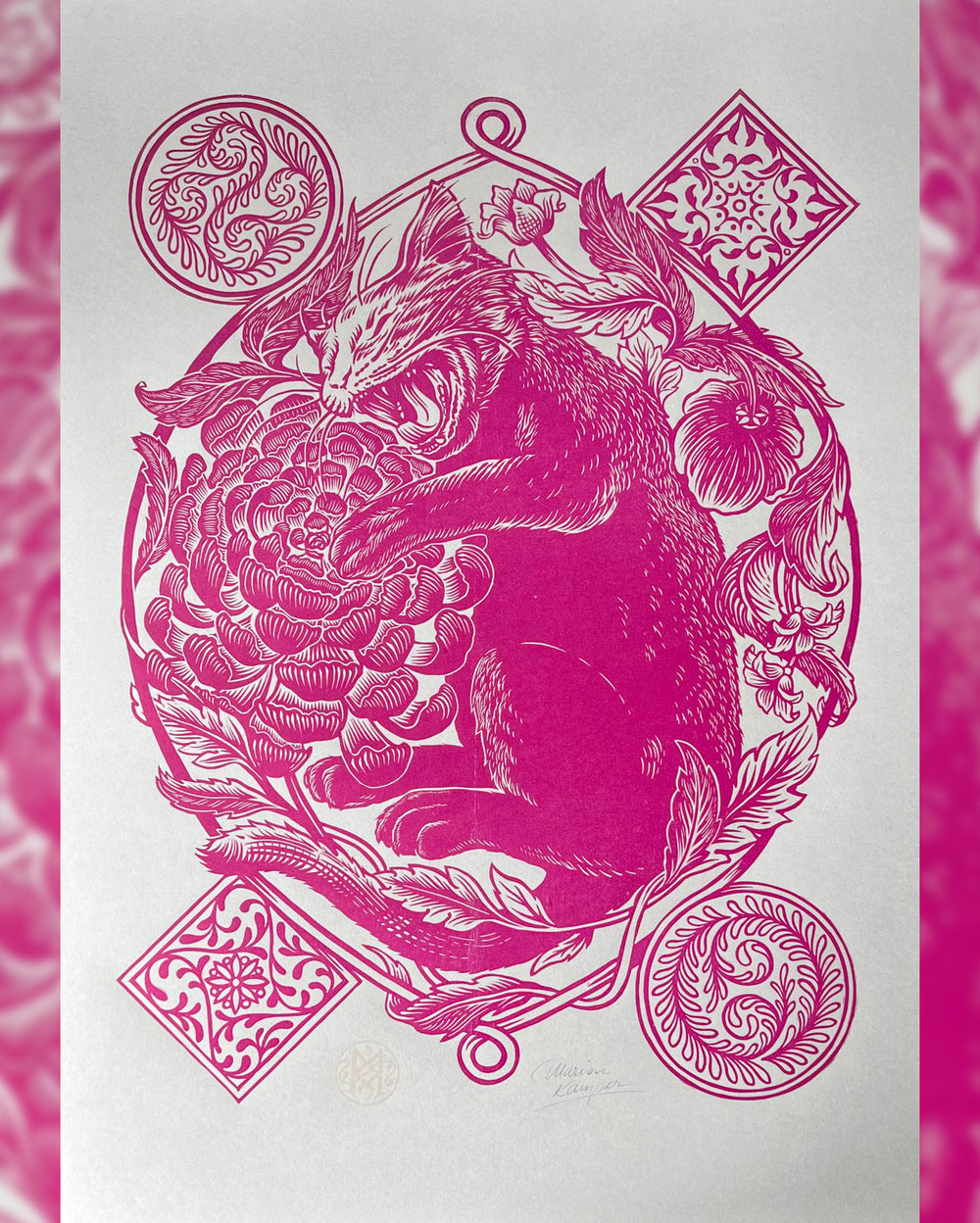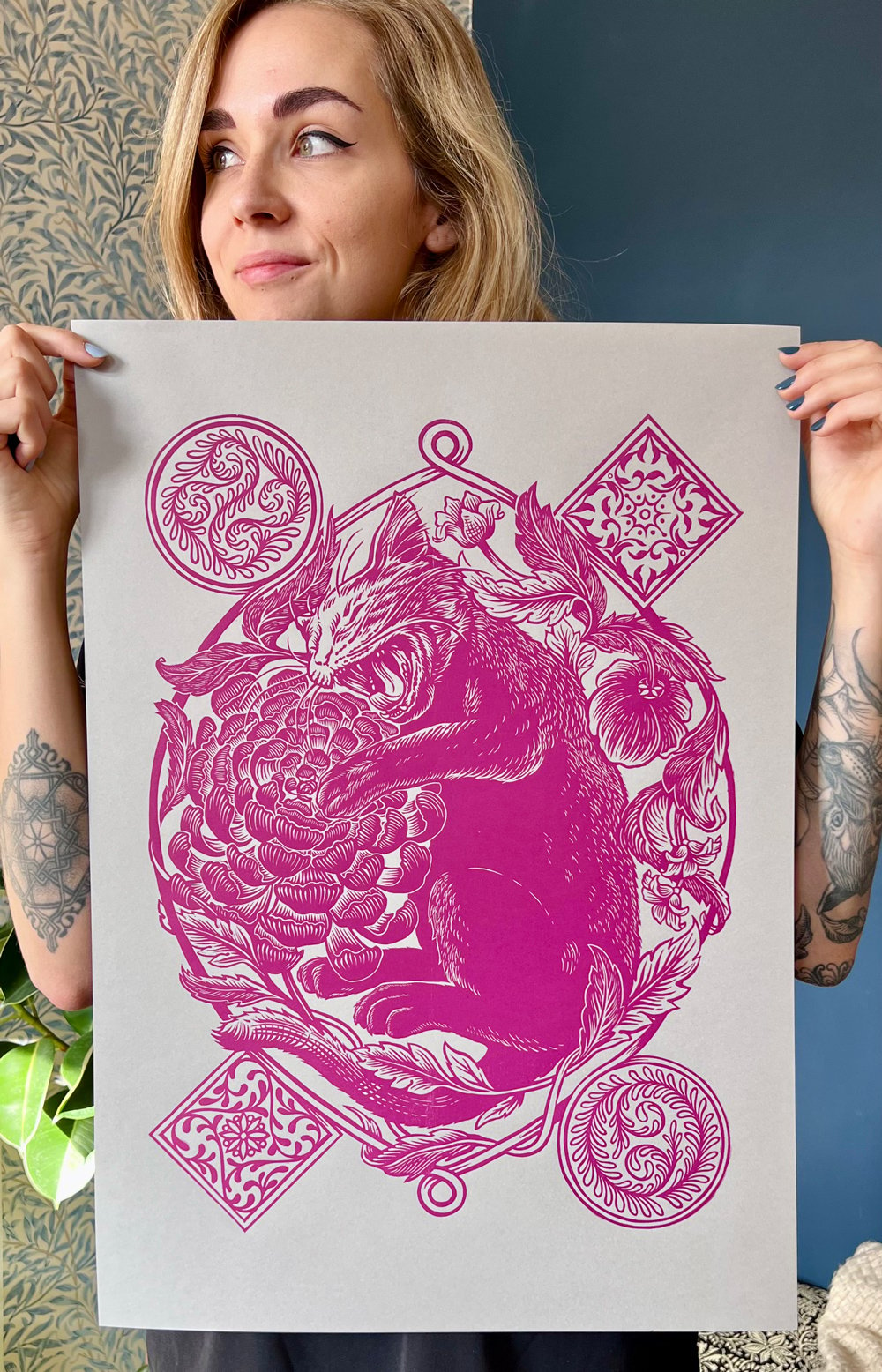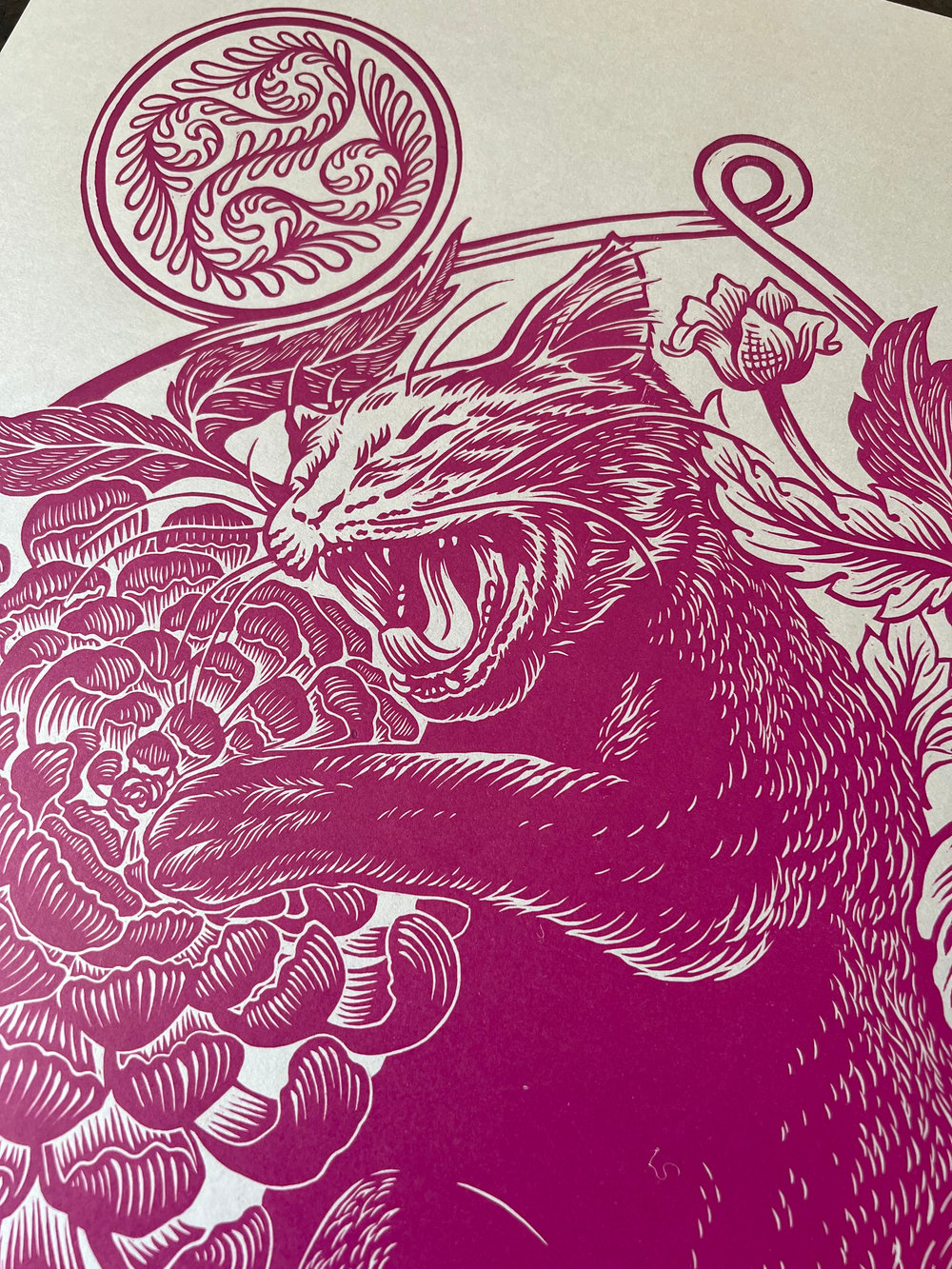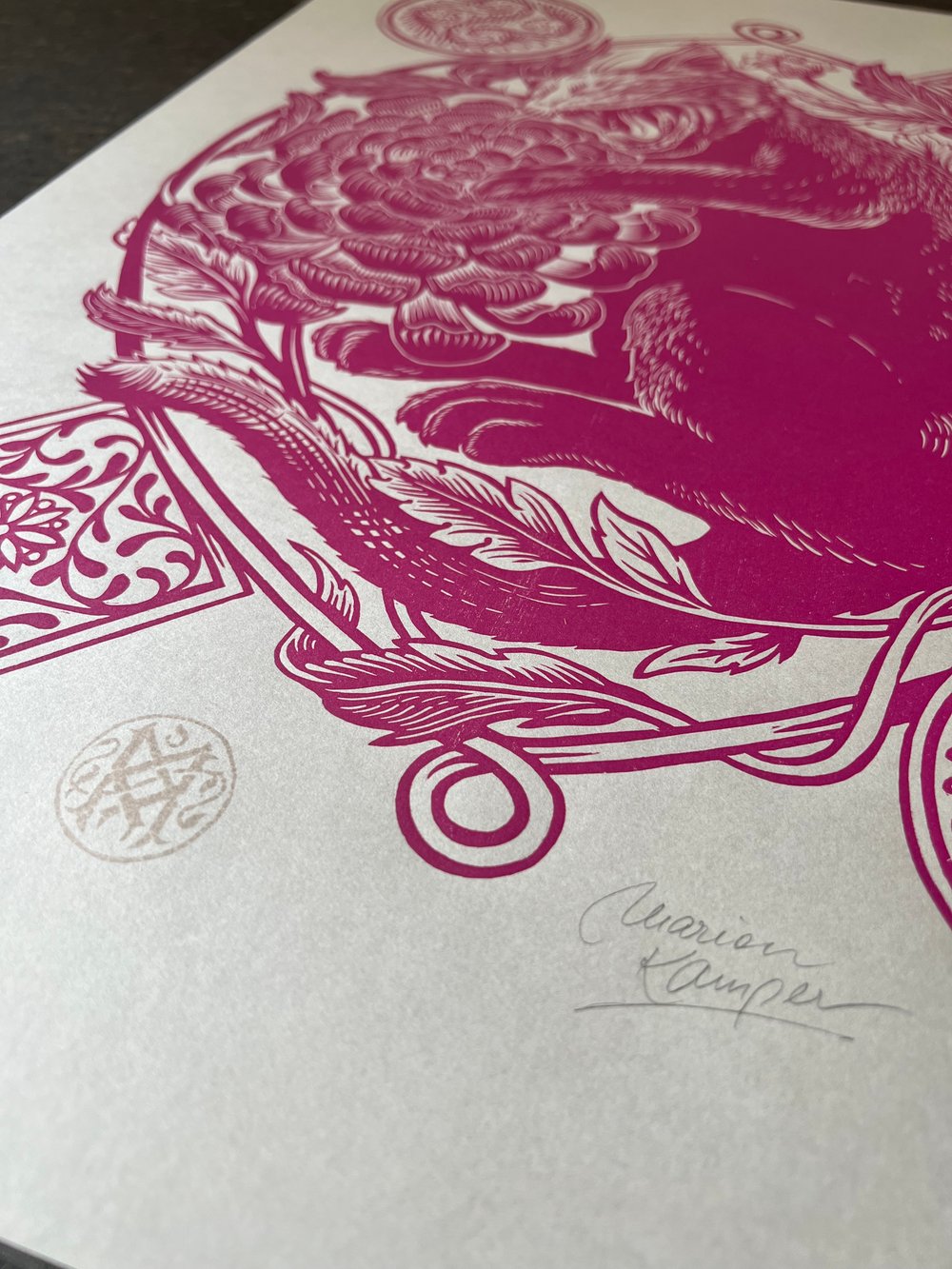 These prints were printed with my hand-carved linoleum block in the letterpress machines by the great people at Infinitive Factory in Graz, Austria. Signed and stamped by the artist.
It's an open edition, which means the prints are not numbered.
Size 42 x 59,4 cm (DIN A2) which fits nicely in a 50 x 70 cm frame.
Paper: Light Grey Gmund Colors 100 gsm
Please note that due to light conditions and different colour configurations of screens, the original colours might look different in real life.
Shipped in a cardboard tube and sent via Austrian Postal Service. Delivery time will vary depending on your location. Orders will be dispatched 3-7 working days after order placement.
Price includes VAT where applicable.
Frames & decoration not included.