Felicitas Lino Print Black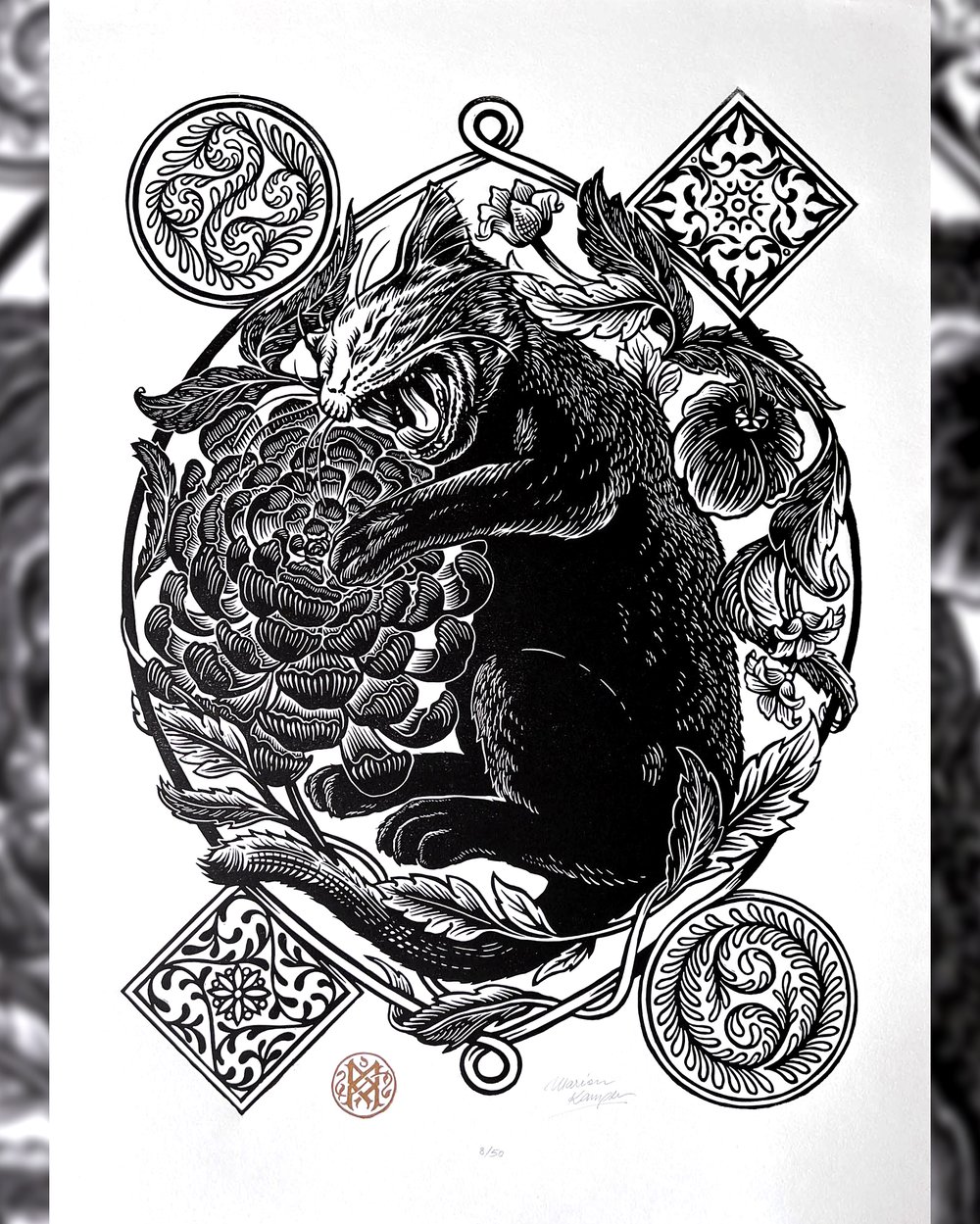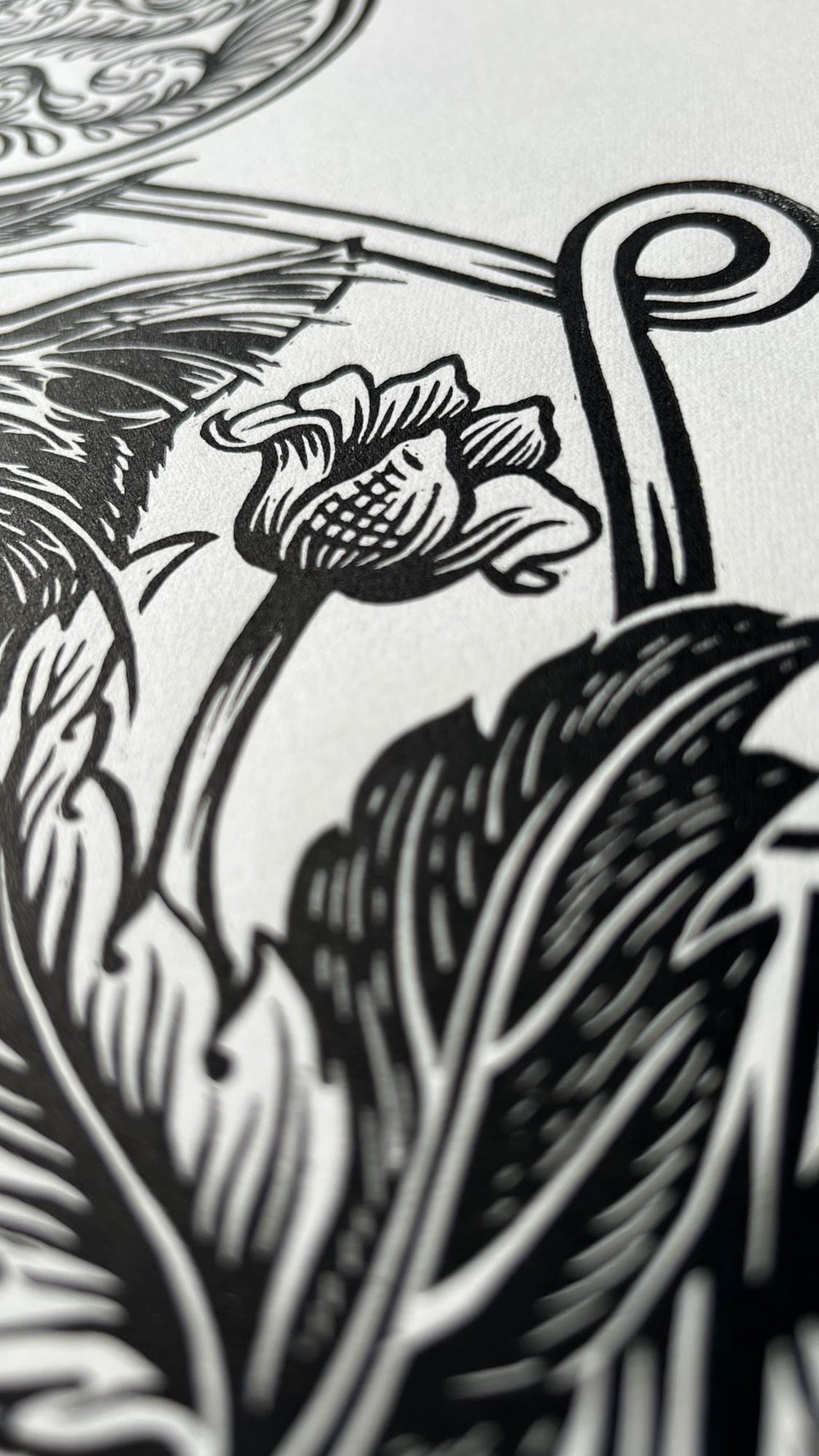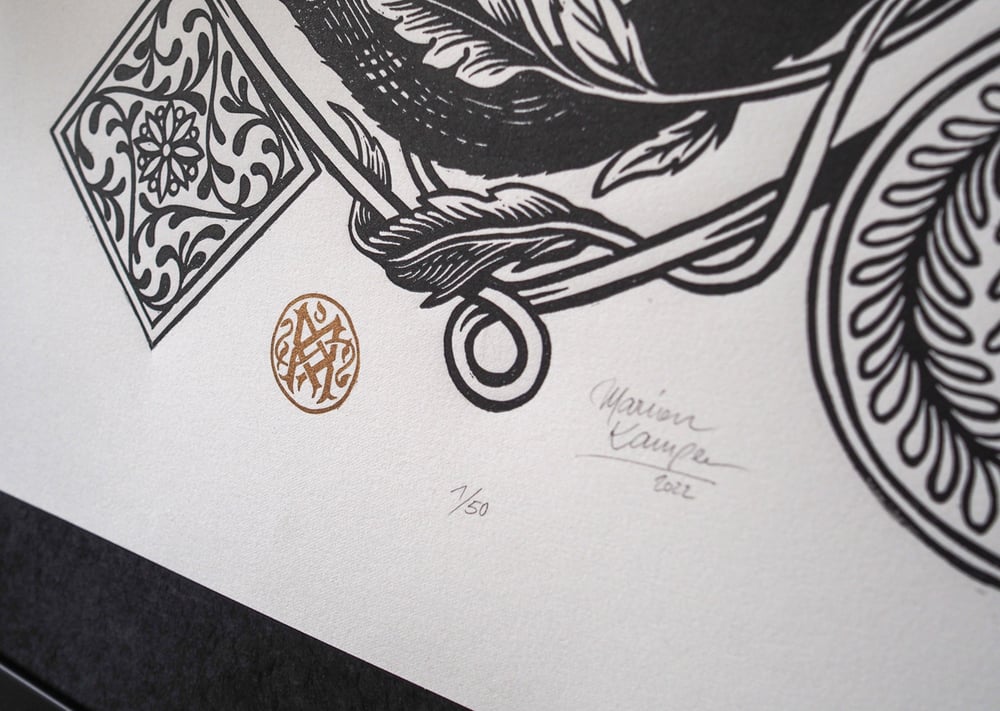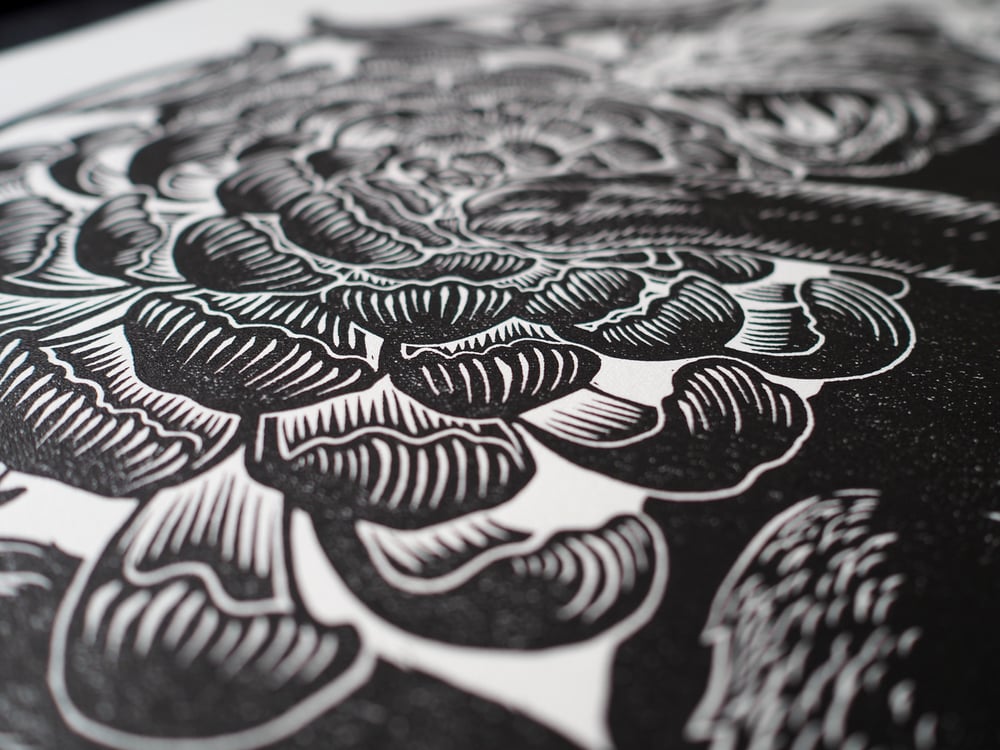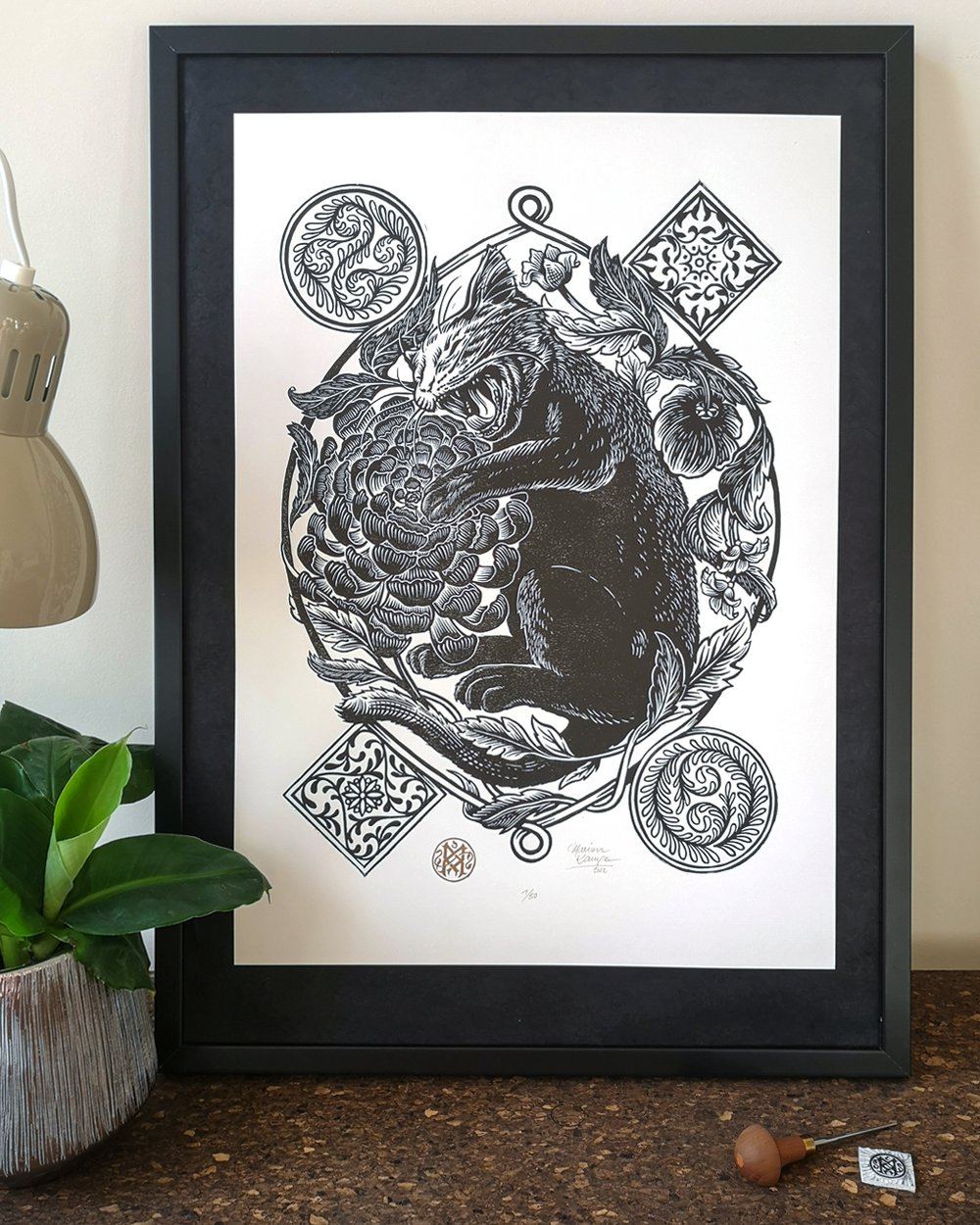 Lino print means a completely handmade process. The design is carved into a linoleum block and printed with a rolling press in my studio. Then each print is signed, stamped and numbered to complete this edition. There may be slight imperfections that occur during the 100% handmade process. Minor differences from one print to the next are the beauty of printmaking and result in unique, one of a kind handmade goods.
Limited Edition of 50 pieces per color combination.
Stamped with a hand-carved monogram stamp in metallic gold on the front, signed and numbered by the artist.
Paper size 42 x 59,4 cm (DIN A2) which fits nicely in a 50 x 70 cm frame.
Beautifully textured Fabriano Rosaspina 220 gsm paper.
Shipped in a cardboard tube and sent via Austrian Postal Service. Delivery time will vary depending on your location. Orders will be dispatched 3-5 working days after order placement.
Price includes 20% tax where applicable.
Frame not included.
**********
Dieser Linoldruck ist handgeschnitten und von Hand gedruckt. Jeder Druck kann kleine Ungenauigkeiten vorweisen, was die Schönheit des Linoldrucks unterstreicht und jedes Stück zu einem Unikat macht. Deswegen kann der Druck leicht von den Bildern abweichen.
Limitierte Auflage von 50 Stück, in Metallic Gold mit einem handgeschnitzen Monogramm Stempel veredelt, signiert und nummeriert von der Künstlerin.
Papiergröße 42 x 59,4 cm (DIN A2), passt gut in einen 50 x 70 cm Rahmen.
Wunderschön texturiertes Fabriano Rosaspina Papier mit 220 g/m2.
Der Druck wird gerollt in einer Kartonröhre mittels Österreichischer Post. Bestellungen werden zwischen 3 und 5 Werktagen nach Bestell-Eingang verschickt.
Preise verstehen sich inklusive 20% Ust.
Bilderrahmen nicht inkludiert.