Chrysanthemum blue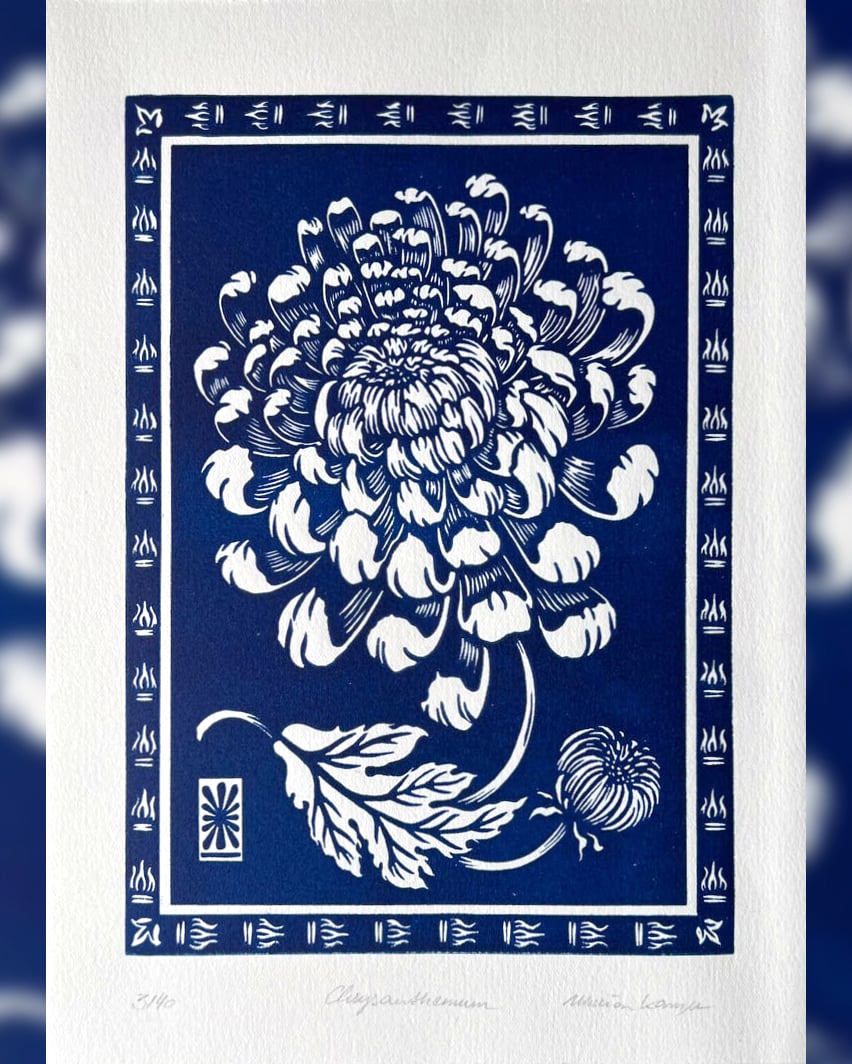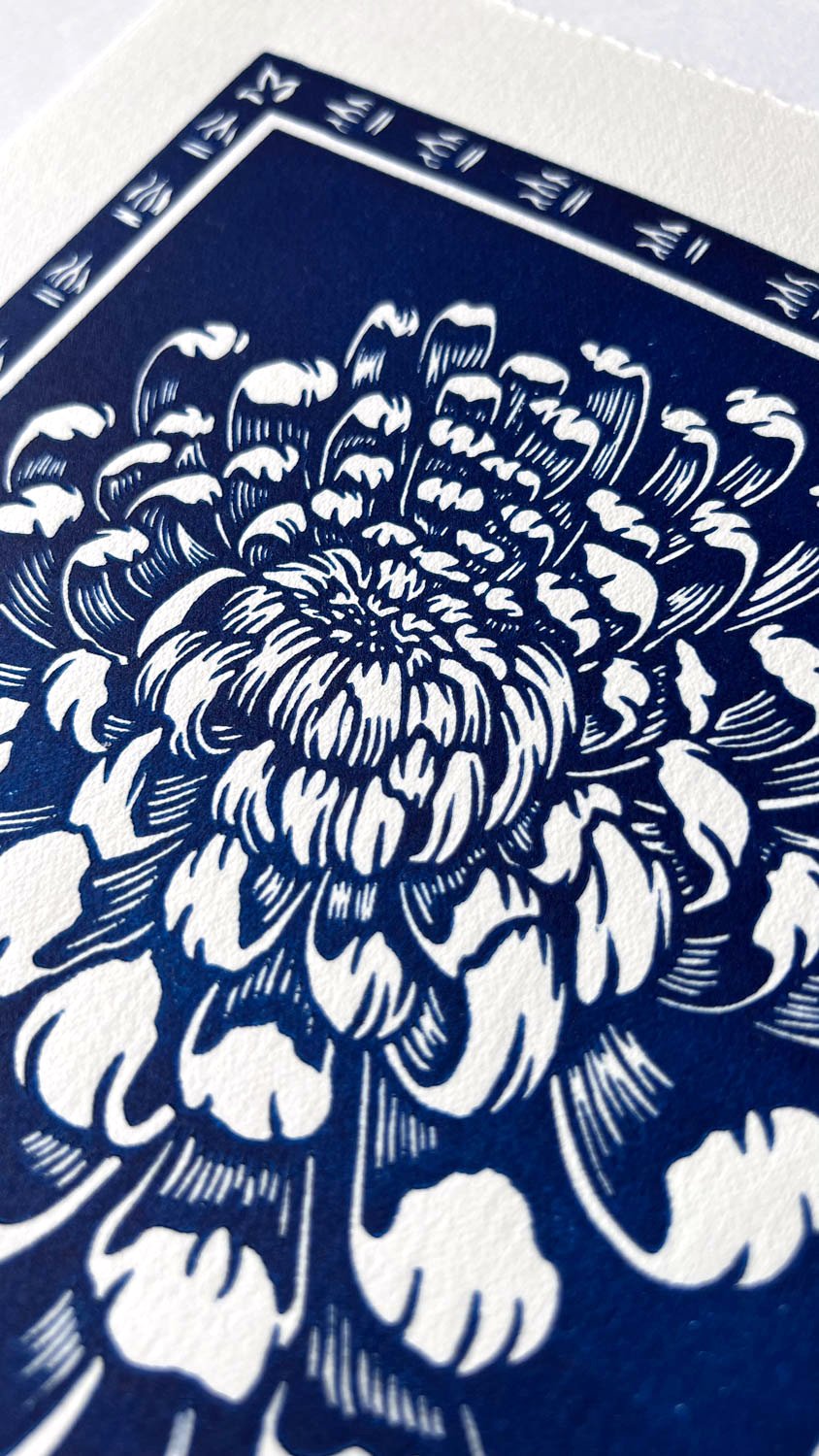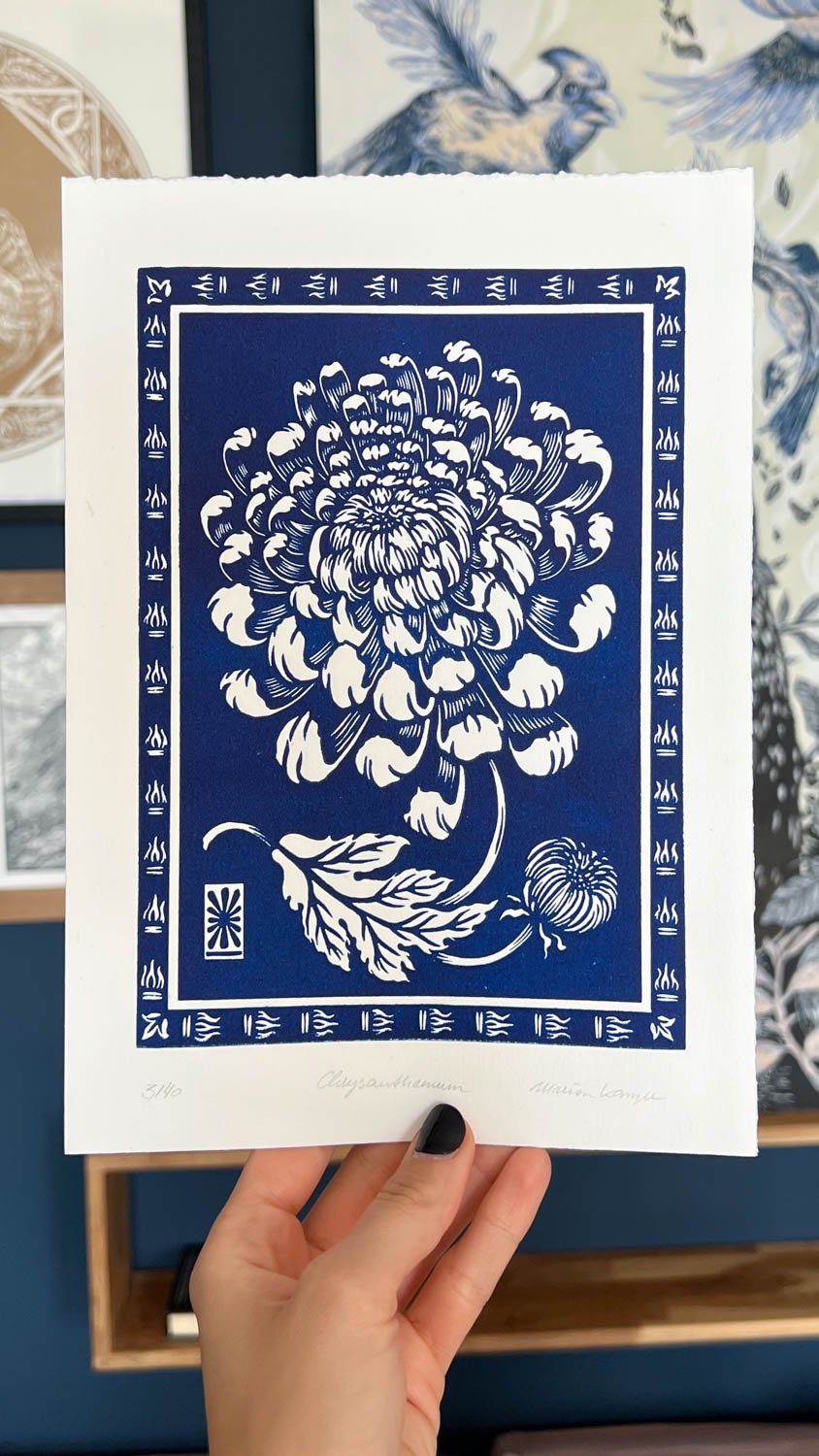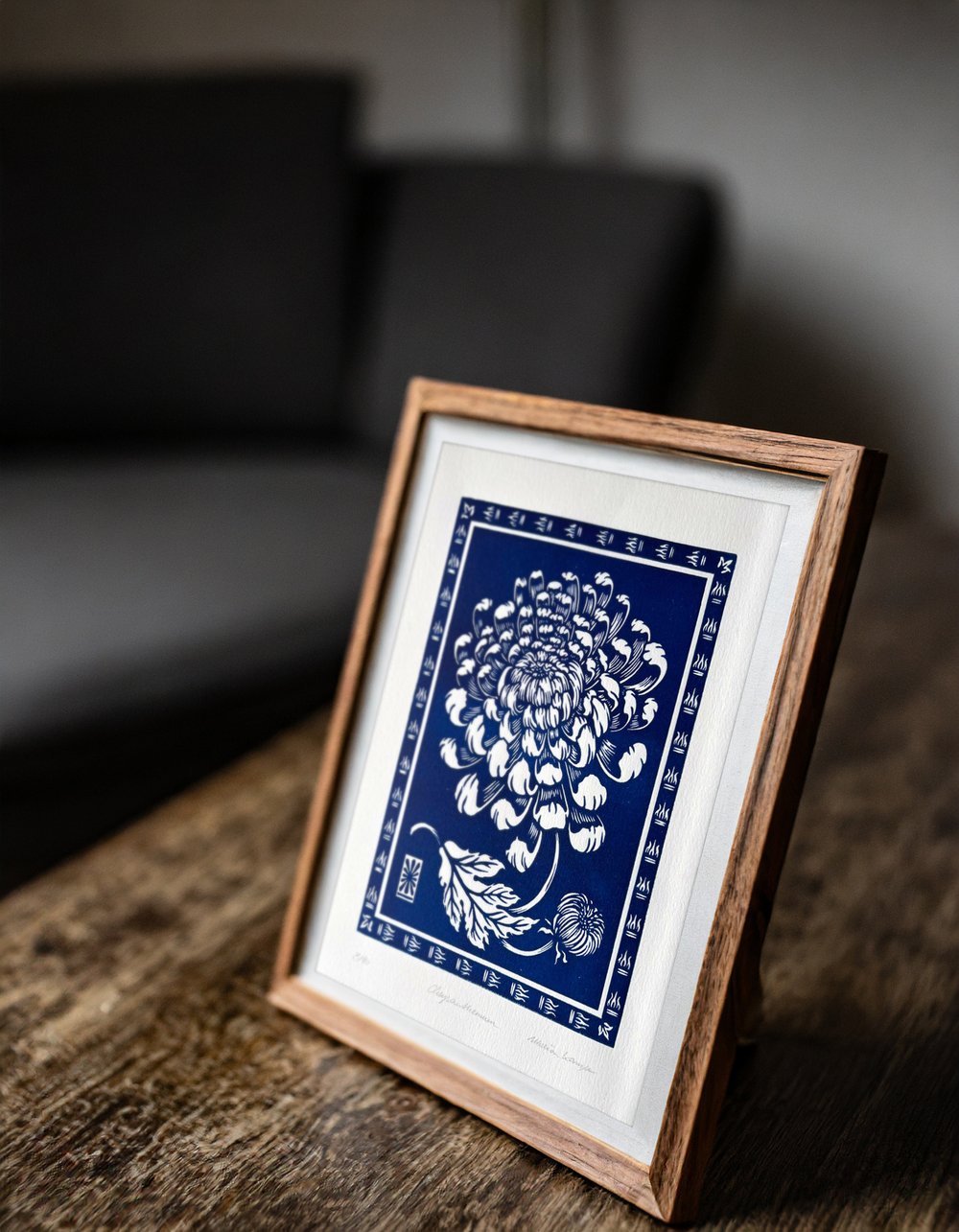 My Linoprints are 100% handmade, with every detail carefully carved into a linoleum block using carving knives. Once the linoleum block is carved, I ink the block and press it onto paper, resulting in a one-of-a-kind art print with a bold and graphic quality.
My passion for the craft leads me to produce limited edition prints of the highest quality, bringing a sense of exclusivity and uniqueness to each piece. These prints are perfect for adding a touch of handmade charm and originality to any space, whether it's a living room, bedroom, or office.
• Limited Edition of 40 pieces, signed and numbered by the artist.
• Paper width approx. 17,5 - 18,5 cm
• Paper height approx. 25 - 26 cm with deckled edges.
• Size of the printed area approx. 15 x 21 cm
Shipped in a heavyweight cardboard envelope and sent via Austrian Postal Service.
Frame and decoration not included.
*****
DEUTSCH
Dieser Linoldruck ist handgeschnitzt und von Hand gedruckt. Die Ränder des Papiers sind von Hand gerissen, somit kann die Größe leicht variieren. Jeder Druck ist ein Unikat. Einzelne, kleine Unterschiede von Druck zu Druck sind möglich.
Limitierte Auflage von 40 Stück, signiert und nummeriert von der Künstlerin
• Papier: 220g/m2 Fabriano Rosaspina
• Breite ca. 17,5 - 18,5 cm
• Höhe ca 25 - 26 cm groß
• mit gerissenen Büttenrändern.
• Größe der gedruckten Fläche ca. 15 x 21 cm
Der Druck wird flach in einen robusten Karton-Umschlag mittels Österreichischer Post verschickt. Bestellungen werden zwischen 3 und 5 Werktagen nach Bestell-Eingang verschickt.
Dekoration und Rahmen nicht inbegriffen.
Preise verstehen sich inklusive 20% Ust.