Blauracke Linoprint Blue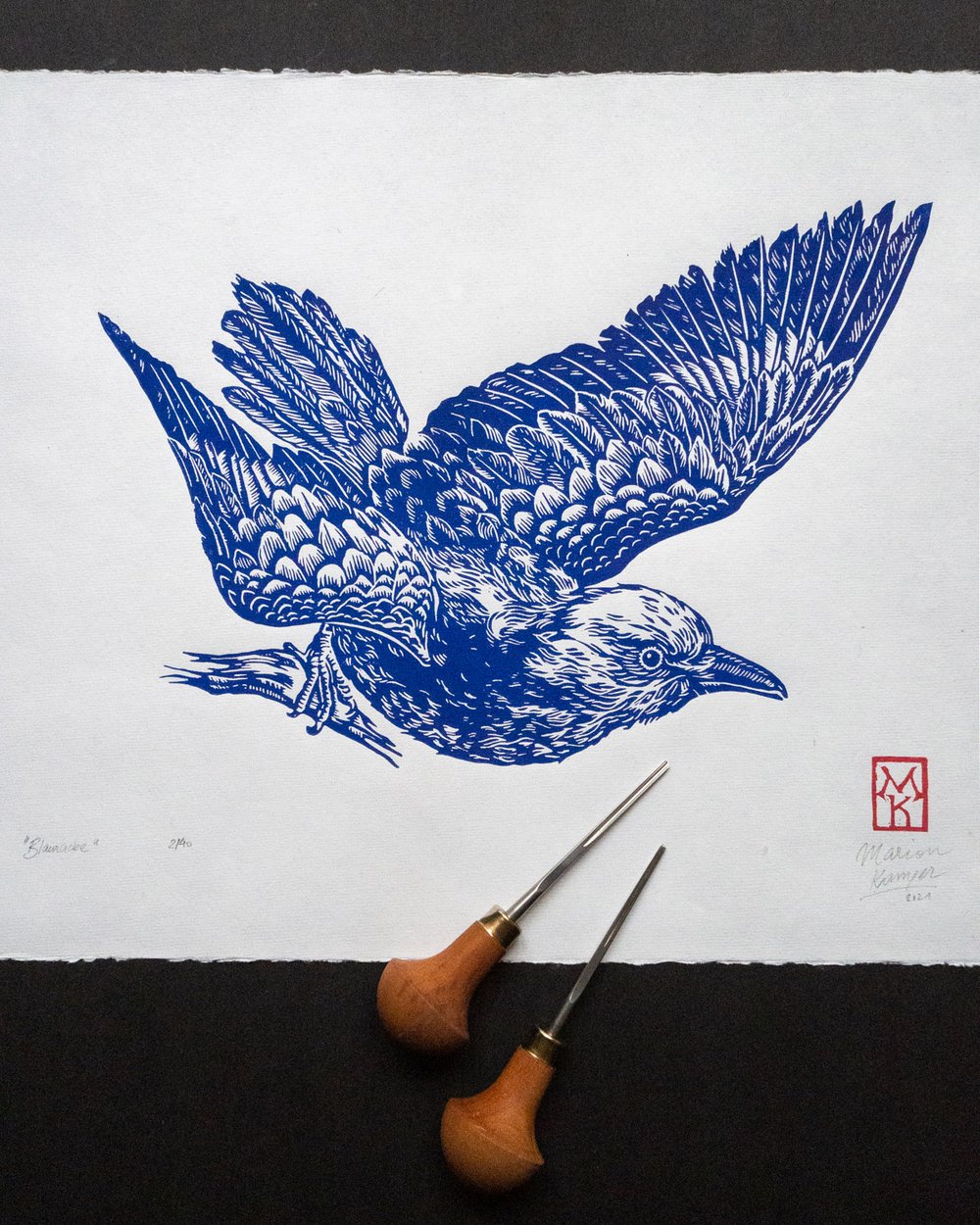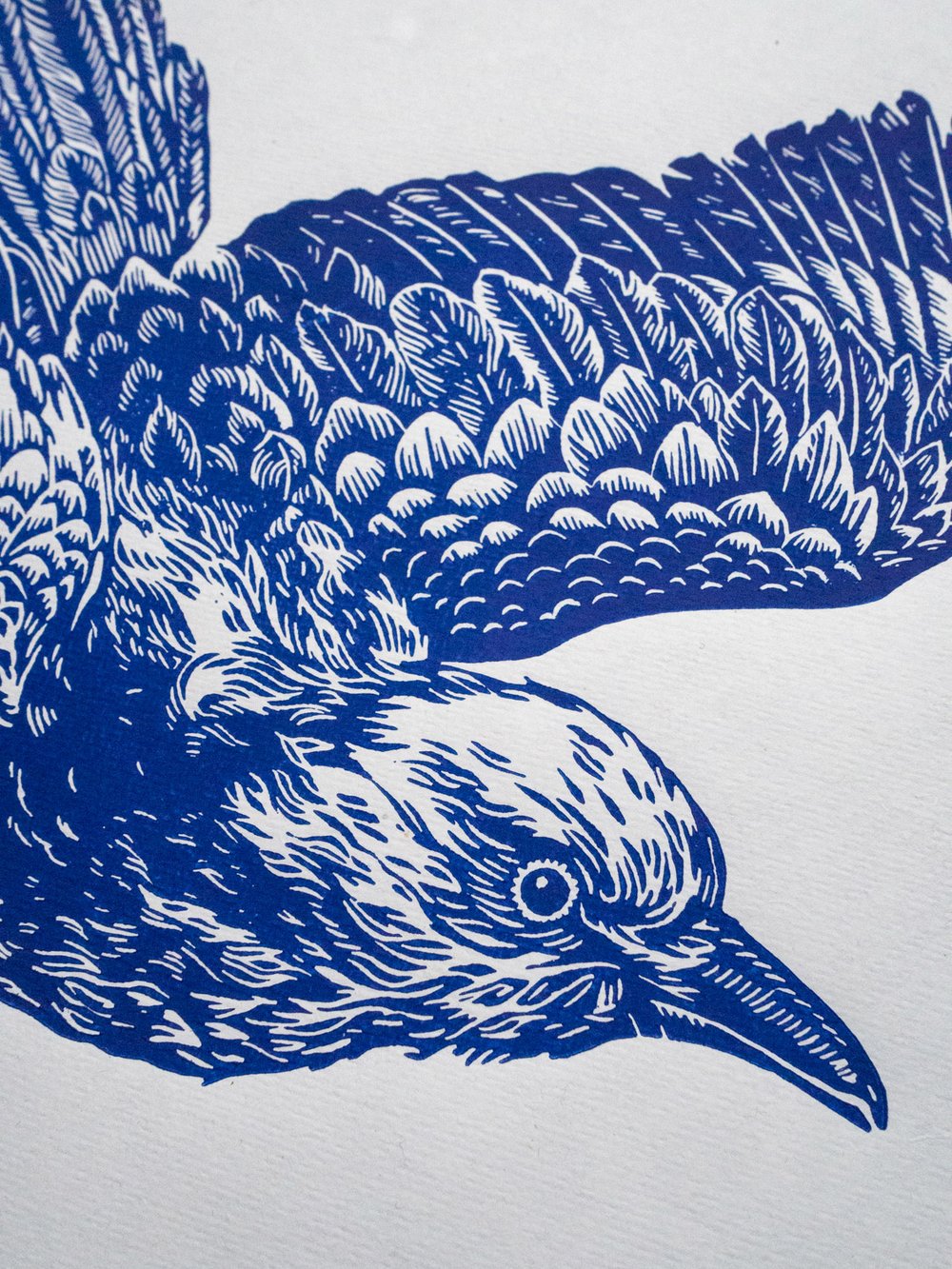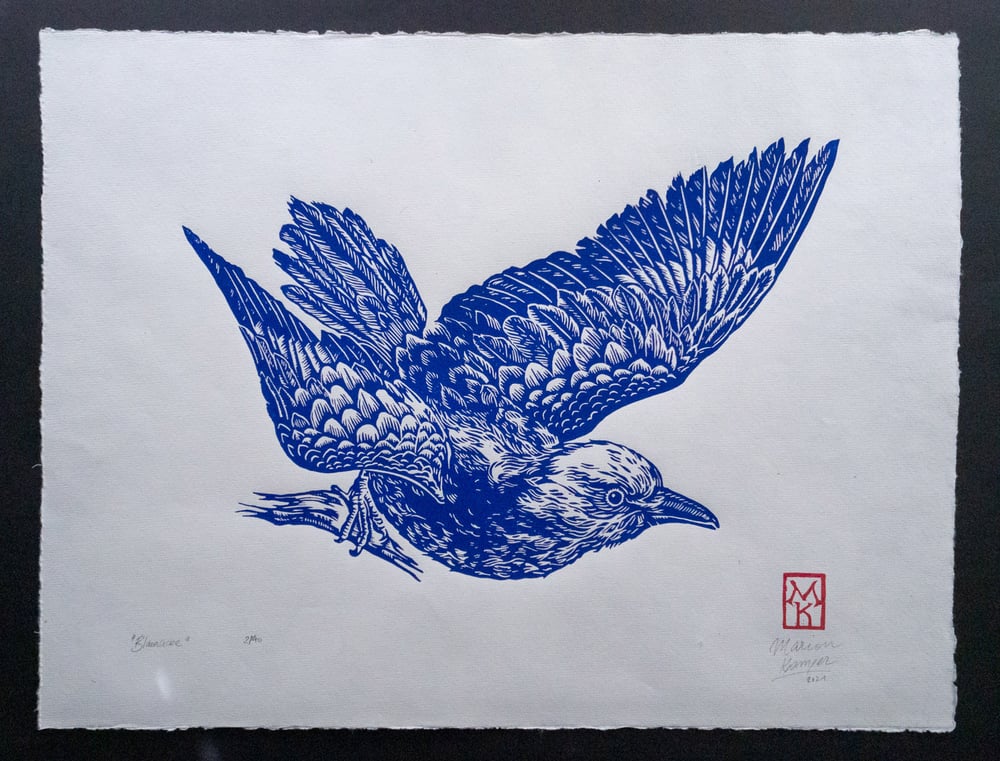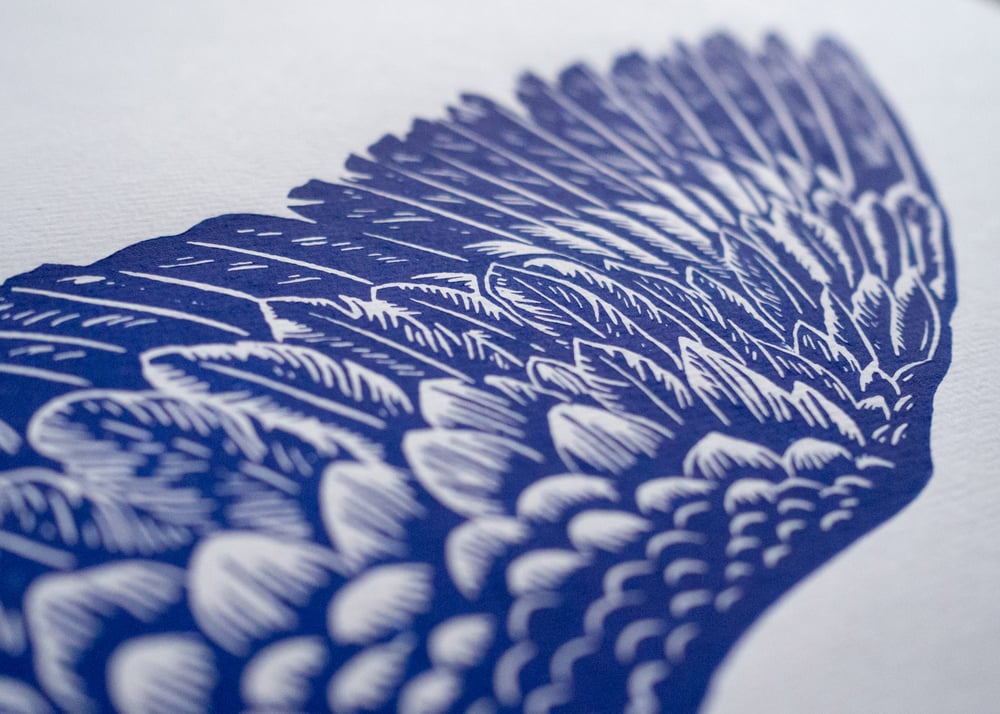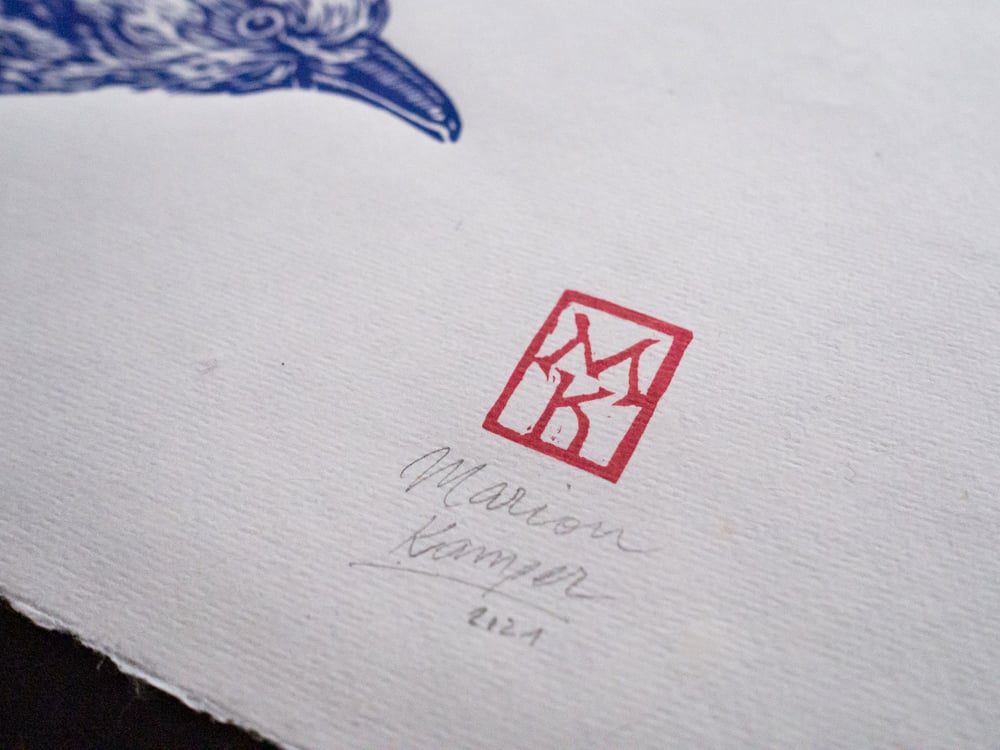 This linoprint of a blue roller is hand carved and hand printed by the artist. Since this is a handprinted edition, every print is unique and slightly varies from the pictures shown. There can be minor imperfections that occur during the handprinting process.
Limited Edition of 40 pieces
Stamped with a hand-carved monogram stamp on the front, signed and numbered by the Artist.
Paper size 30,5 x 40 cm with deckled edges, slightly textured paper
Shipped in a heavyweight cardboard envelope and sent via Austrian Postal Service. Delivery time will vary depending on your location. Orders will be dispatched 3-5 working days after order placement.
Price includes 20% tax.
Frame not included.
**********
DEUTSCH
Dieser Linoldruck einer Blauracke ist handgeschnitzt und von Hand gedruckt. Die Ränder des Papiers sind von Hand gerissen, somit kann die Größe leicht variieren. Jeder Druck ist ein Unikat. Einzelne, kleine Unterschiede von Druck zu Druck sind möglich.
Limitierte Auflage von 40 Stück, mit einem handgeschnitzen Monogramm Stempel auf der Vorderseite, signiert und nummeriert von der Künstlerin
Papiergröße 30,5 x 40 cm mit gerissenen Büttenrändern, leicht texturiertes Papier
Der Druck wird flach in einen robusten Karton-Umschlag mittels Österreichischer Post verschickt. Bestellungen werden zwischen 3 und 5 Werktagen nach Bestell-Eingang verschickt.
Preise verstehen sich inklusive 20% Ust.
Bilderrahmen nicht inkludiert.